a division of O&K Consulting LLC...
Welcome to MedbillsAssist
Medical insurance exists for the purpose of providing financial support for medical care in the case of illness or injury. It is simply common sense to have your insurance pay those medical bills. However, the medical insurance world is complicated and a simple coding error, or insurance processing error, could result in denial or underpayment. It can become a significant debt, a collection nuisance, and a major hit on your credit rating. The good news is that you found MedBillsAssist; your patient advocate.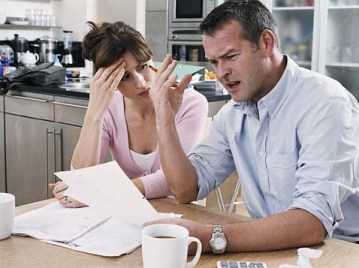 Most people do not have the time or the expertise to coordinate with doctors, hospitals, and laboratories, and then follow up with medical insurance companies, prescription insurances and/or Medicare. That is where we come in. We can keep your medical claims in order. MedBillsAssist will submit claims that haven't been sent to the insurance company and follow up with already submitted claims.
In the case of a denial we will investigate the cause by going through your policy provisions, coverage details, claims processing procedures, medical bill coding as well as making sure that your policy administered according to state and federal regulations. If we find an error, we will correct it by communicating with doctors, hospitals, and insurance companies. In some cases we file appeals and pursue it to the highest level possible.
As a result, we will work with you to make sure that this does not happen again. You can rest easier knowing that your medical coverage issues are taken care of by a qualified professional who is on your side.
We can resolve a single medical bill problem, get coverage for needed care, and obtain prior authorizations and approvals by coordinating between your provider and insurance company.
Unfortunately, there are times when you or your family member needs services that are partially or not at all covered by your insurance. We will inform you when such a situation arises and advise you how to best address payments for such care.
During insurance open enrollment we help you navigate your choices to obtain the most suitable and cost effective insurance product to meet your needs.
We work with individual, small group, large group, self-funded; fully funded, catastrophic, long term care and COBRA based plans. We can also file your international claims.
Transitioning to Medicare from an individual or employer based plan can be a challenge.
When you are a new Medicare enrollee, we guide you through the enrollment process, advise you about your additional coverage needs. Discuss options for a Medicare Advantage plan, or appropriate supplemental plan and guide you through the prescription insurance choices.
When needed, we explain Medicare open enrollment, special enrollment, and late enrollment situations. We cover the Medicare working aged scenarios, and how Medicare fit in with group insurance plans for those over the age 65.
Our clients love knowing their medical bills are in order; so will you.
Bill payment...
Quick links...
Professional memberships...

President
Central Westchester Geriatric Association
Partnership in Elderly Services